TWO NEW ONLINE ASTROLOGY CLASSES (one for beginners and one for more intermediate or advanced students) beginning Oct 2020
(see Astrology Classes)
We are hoping to do a trip in the spring of 2021 similar to this 2019 trip.  If you are interested, please contact Heather for more information.  Thank you.
TRAVEL TO THE ANCIENT SACRED SITES OF EGYPT:  
A JOURNEY OF INITIATION AND TRANSFORMATION
September 28 – October 8, 2019
with Heather Ensworth, Ph.D.,
Kristina Lea Landry, 
and Hares Sayed, Egyptologist
In this profound 11 day trip, we will journey along the Nile River and visit many ancient temples and sacred sites, experiencing the profound wisdom and healing energies of ancient Egypt. We will explore the meaning of the initiations and spiritual training at these sites and how they can transform us in this time.
We will travel north along the Nile River, moving with the longest river in the world, and experiencing how these temples activate the energies of the chakras from the root chakra in Aswan to the crown chakra at the Great Pyramid in Cairo.
The ancient Egyptians were advanced in their understanding of architecture, technology, healing and spirituality. We will visit temples where they healed with sound and the energy of light. We will visit the Great Pyramid and temples with precise alignments to specific stars and to the cardinal directions. We will discover the secret messages encoded in the sacred geometry and precise alignments of these sites. Some of these messages in stone were left for us in this time to guide us now in this profound time of transition and transformation on the Earth.
There will be time to experience the sites, to meditate and to deepen your own healing and transformation as we share in this sacred journey together.
This trip will be facilitated by Heather
Ensworth and Kristina Lea Landry. Heather is a clinical psychologist, internationally known astrologer, author and teacher. She will share some of the meaning of the astronomical and astrological significance of the sites as well as the profound archetypes and energies of the mythology and spiritual understanding of the ancient Egyptians.  Kristina is a holistic energy practitioner who will guide us in understanding the healing energies of these temples.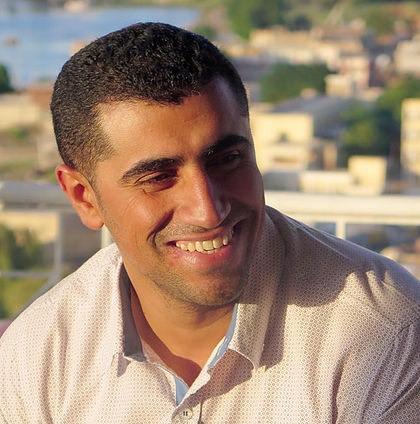 Hares Sayed, a gifted Egyptologist with indepth understanding of the history of these sites as well as a sensitivity to their spiritual energies and meaning will guide us in our journey to these temples and ancient sacred sites.
 Our trip will be organized and managed with incredible care by Mohamed Mostafa and Hares Sayed and their company, Egypt Unlimited Tours.
This trip will include traveling by boat on the Nile and seeing the vastness of the Sahara desert as we travel to Abu Simbel. We will visit the Sphinx and have the amazing experience of private time as a group for 2 hours in the Great Pyramid.
 Come and join us as we remember the wisdom of the past and receive the energies of healing and transformation from these ancient sacred sites for us individually and collectively in this time.
COST:  $3300
(includes all travel expenses in Egypt; does not include airfare to Cairo)
SIZE OF GROUP:  Limited to 15 participants
For more information or to register:
contact Heather at heather@risingmoonhealingcenter.com
 For more information — contact
Heather